Its Time for a Reset-Back to You Masterclass Replay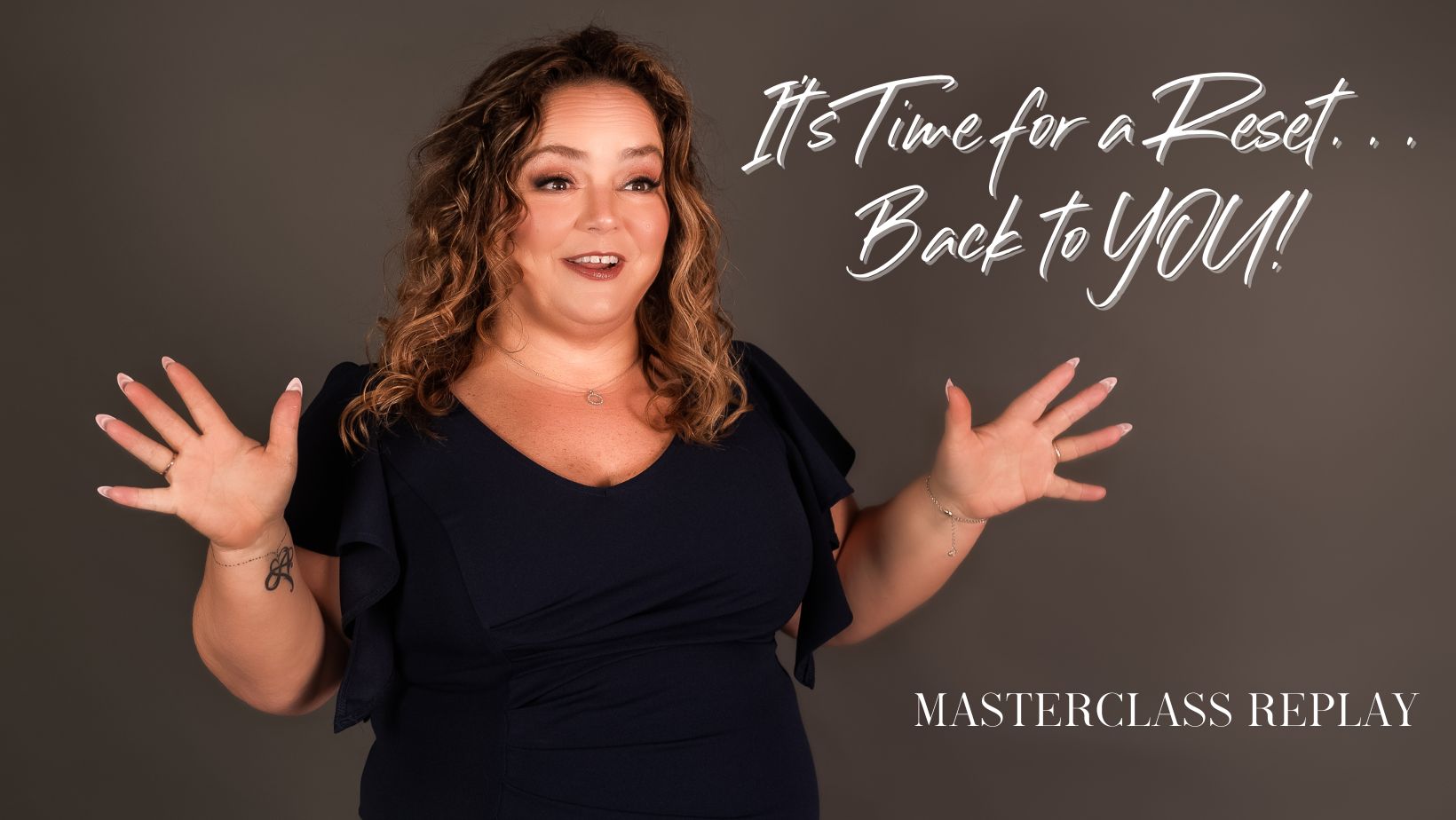 Its time to for a RESET!!
Health
Relationship
Business
Whatever it is that that you feel lost and disconnected from right now is what needs a RESET!
Time to release the shame and guilt attached to what you believe you have not done, achieved, created, accomplished, blah blah blah, yet. . .
And step into the version of you who knows who she is, what she wants, and knows with absolute certainty it's done!
Let's RESET and. . . .
Awareness instead of avoidance and hiding Radical responsibility for self instead of excuses Crystal clear vision instead of denying your dreams Empowering self action instead of getting ready to get ready Owning YOU and your intuition instead of doing what others think you should do
Watch the Masterclass repay.
We get to be Grateful for all that we have manifested for the first half of 2023. Take a moment and reflect on that.
AND
It's time for a RESET and make the second half of this year even better than the first!