It's here!! The AEO bundle!!
ABUNDANCE AUGUST IN FULL EFFECT!!
OMG I AM SOOO EXCITED!!!
ABUNDANCE AUGUST has inspired this!!
I have been going live each day on here about how to live in an abundance mindset vs a scarcity mindset and it inspired this!
Check it out!!
Much love
Coach Jackie
Your Freedom Mentor and RV Adventurist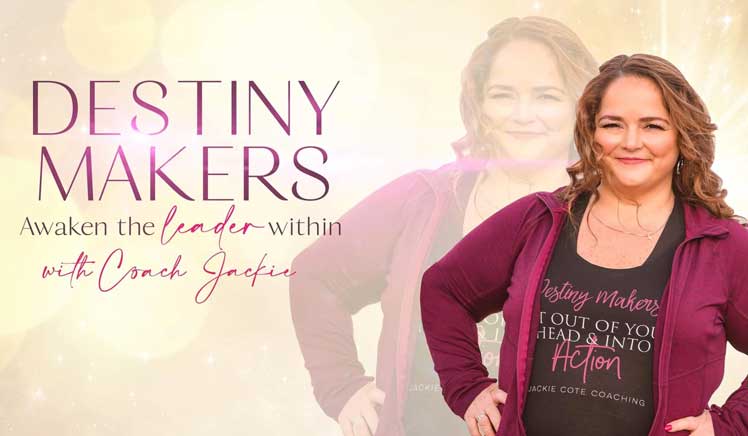 Awaken the leader within. . . .
For 30 years I was a leader of others in the work I did.
I saw what others couldn't see in themselves and held that gift of belief up for them until they got there!
This is what drove me day to day to get up and show up for long chaotic days and nights making average money.
You would think after 30 years my inner leader would be awakened!!
But there was something I didnt know was missing. . . Till I knew it was missing.
You know that saying once you see it you can't unsee it?
I saw. . .The possibilities. . .
The freedom to control my time
The freedom to travel when I wanted to
The freedom to make as much money as I desired
The freedom to create on my terms
The freedom to be loved and receive love
The freedom to love me and be #1 in my life
I saw a vision of a world that I had no idea existed through the new community I was surrounding myself with.
I felt what it was like to feel. I mean really feel what I was feeling and no longer stuff it down and hide it.
I heard in my head and from others what respecting myself sounded like from a place of pure love.
Now I was AWAKENED!
Awakened to ME!
For the first time in 40 years I was able to see me, feel me, hear me!
I knew I couldn't go back now that I was awakened to all that was possible for me.
Sometimes we don't know what we don't know and we need other uplifting like minded people to help us see what we can not see.
Awaken the leader within is the first 4 days of the AEO bundle where together we will Awaken your inner leader so you can see all that's possible!
Once awakened you will have the power to choose to move forward and Empower your leader.
We kick off August 22nd with part one of the AEO bundle that is 555 for all three parts,
Awaken, Empower and Own, until I decide to increase the investment.
555 means big changes are coming!
Are you ready to Awaken your leader within?
Much love
Coach Jackie
Your Freedom Mentor and RV Adventurist